Blind Auction for Charlie Adlard Walking Dead Iss 100 Second Print Cover Art
Charlie Adlard's Walking Dead Covers have been among the most popular and asked about pieces of art that I have the opportunity of handling.
There is always huge interest in Charlie's Walking Dead original cover art, but with this being the first ever cover appearance of Negan, the newest and perhaps most evil "badguy" this cover should be historic. The blind auction format gives everyone a fair shot at buying the art.
This blind auction will run for 2 weeks beginning Monday, July 30, 2012 and ending Monday August 13th, 2012 at 5PM Central Std time.
Each interested party may submit one email bid with their one highest offer. No one will be given any other offer attempts or have any knowledge of what the current high bid is. The person with the highest offer at the end of the week period will win the original cover art.
The original art is penciled & inked by Charlie Adlard on a piece of 11 X 17" comic art board.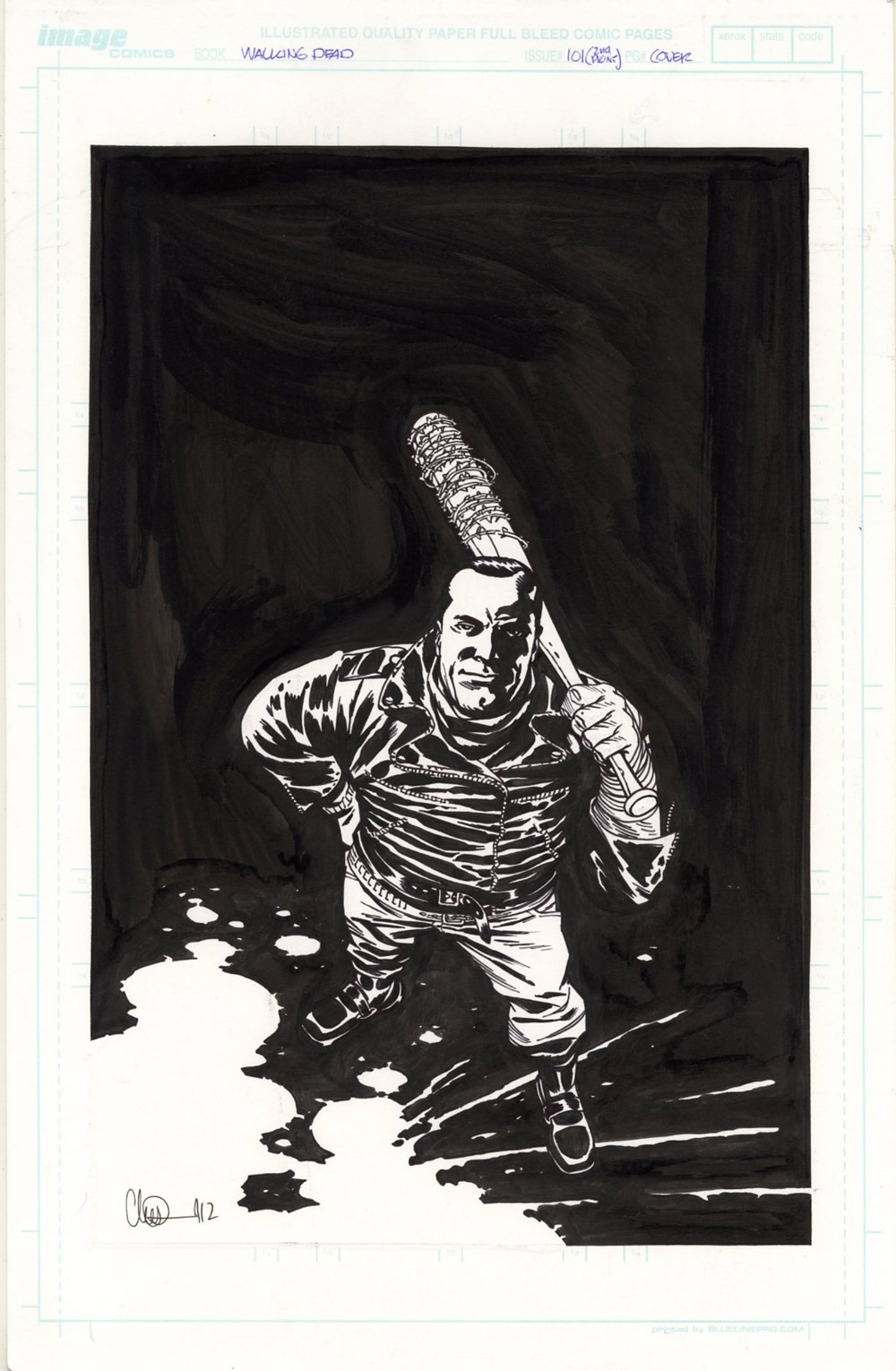 The minimum bid for the auction is $3000. Shipping of $20 US, and $50 international will be added to the final bid.
Please click on this link to go to the Blind Auction page for more details & to bid on the art!
Thanks, and good luck.
Mark Hay