Splash Page Welcomes John Mueller & New Art for Sale
Splash Page would like to welcome artist John Mueller! John is an award winning author, illustrator, and game developer. He is the creator of OINK a creator owned series of graphic novels released in the 90's, now once again in early 2015 OINK will be on book shelves with a completely new vision of the story that put him on the map. This new edition brings all of Mueller's experience to bear on a 120pg TPB and Hardcover. Mueller spent 5 years working on this new edition which he describes as 'The most Epic thing I've ever done."
He was a pioneer in the field of digital art, and has worked with some of the biggest studios in game development. He likes making cool stuff and plans to do that until his hands and his brain are no longer responsive.
In addition to his amazing painted pages from his creator owned Oink projects, there will be a couple other miscellaneous paintings added soon. Click on the art to be taken to John's gallery.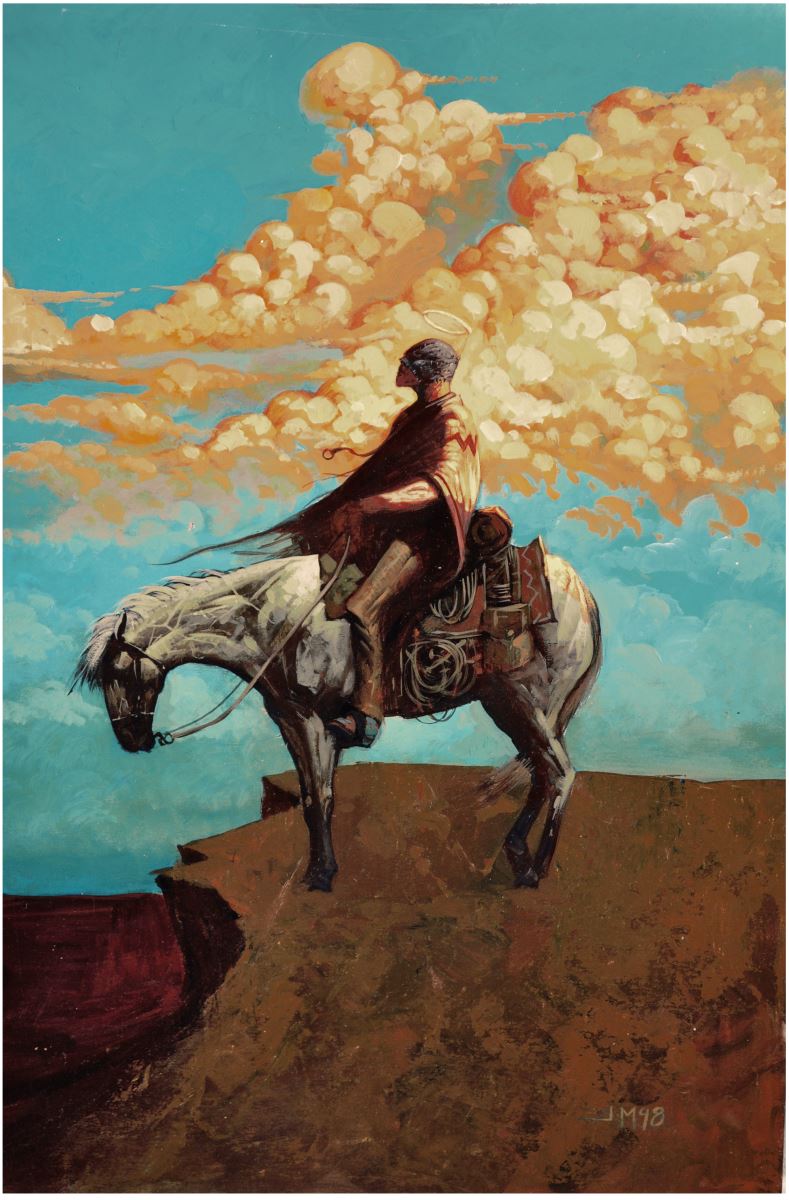 We have also added new pieces of original art from Charlie Adlard, Cliff Chiang, Sina Grace & Michael Lark.
Michael Lark is also taking a limited number of commissions as he has a little time during the holidays. Email me here if interested. More information can be seen here.
Artist Jim Muniz is also taking on commissions (for the first time). Information can be seen here. Email me here to sign up.
Charlie Adlard Walking Dead 134 & 135 interiors. This is one of the best storylines in years so grab some whisperer pages while you can.
Cliff Chiang Art from the climactic finale from Issue 35 to conclude Cliff's 3 year run on Wonder Woman with Brian Azzarello.
Sina Grace Art from Li'L Depressed Boy, Burn the Orphanage & the great new all ages book Penny Dora.
Michael Lark Interior art from Lazarus Issue 13 & Commission openings.
John Mueller Original oversized painted interior pages from Oink Blood & Circus & Heaven's Butcher!