Artist Alvaro Lopez Joins Splash Page Art & Update
We would like to welcome Spanish Artist Alvaro Lopez to the Splash Page family of artists. Alvaro is an inker by trade and has worked over a number of extremely popular fellow Spanish artists. After a few years of publishing in Spain, he started inking over Kano on the comic Virtex in 1998. He then worked over Pasqual Ferry in Superman in 2000 and finally started collaborating with Marcos Martin (Batgirl year One, Breach) on 2001 until 2006, when Marcos began inking himself. In 2006 he began a long run inking David López (Catwoman, Harvey and Eisner Nominee Mystic, X-Men), which lasted until 2013. Lately he began working with Javier Rodríguez, producing a few Daredevil issues, as well as a Superior Spiderman Annual.
Some of the artists that Alvaro has worked with do not sell their original art. This is the first time this art has been made available for sale.
Alvaro Lopez Gallery We have listed Marcos Martin Batgirl Year One covers & interiors for sale, Birds of Prey, Joker Last Laugh as well as Breach art. Also listed is a chunk of David Lopez art from X-men, Wolverine and X-men, X-termination Alpha and Avengers + X-men. Mystic art will be added soon. We will also be adding art by Emma Rios & Javier Rodriguez in the near future.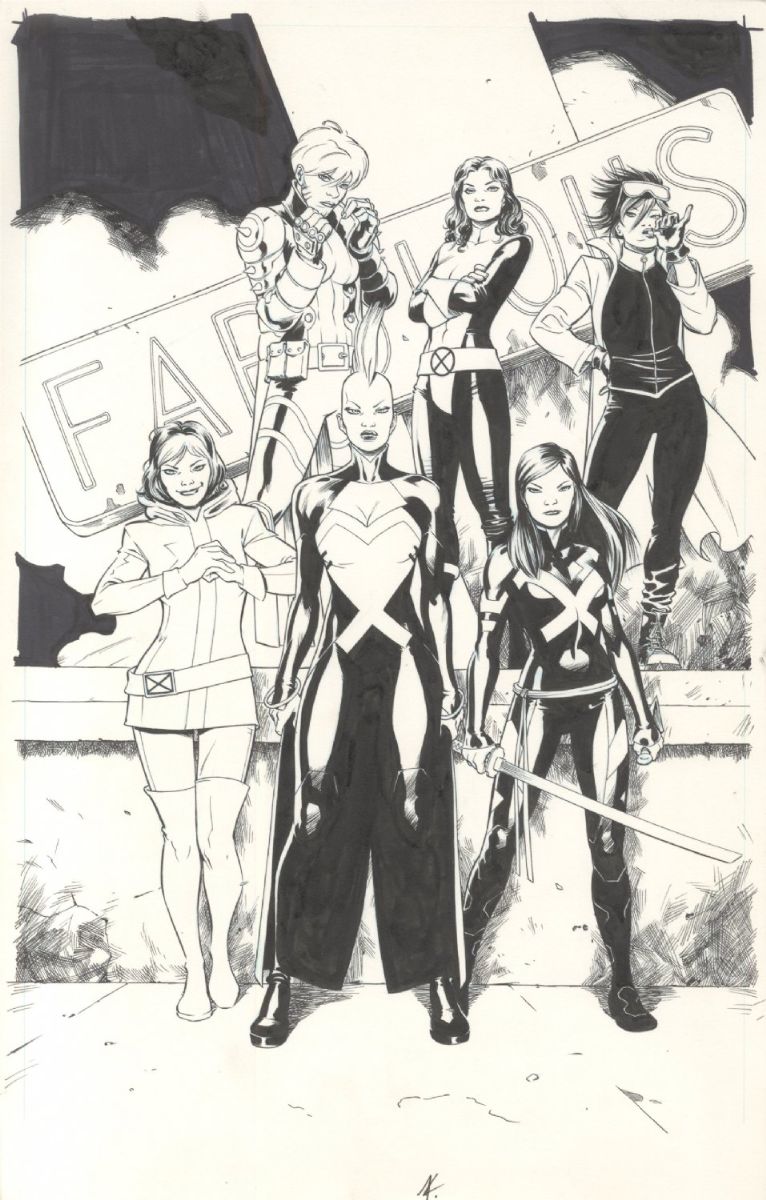 In addition to the huge assortment of Alvaro Lopez inked art, we recently added some amazing new art by:
Charlie Adlard Gallery Added Walking Dead Issue 116 & 117 interiors & Charlie's original from Harley Quinn Issue 0.
Lee Bermejo Gallery Added an original from the Joker Hard Cover page 49.
Cliff Chiang Gallery Added the cover art to Wonder Woman Issue 25.
Michael Lark Gallery Added the cover art to Lazarus Issue 5 & the Trade Paperback book plate.
John McCrea Gallery Added two pages from Preacher Tall in the Saddle that John inked over Steve Dillon during the amazing run of Preacher.
Paolo Rivera Gallery Added two Indestructible Hulk Covers issues 9 & 10.
Jae Lee original variant cover art to the Wake Issue 5 written by Scott Snyder.
If you are wanting to be the first to find out when new art arrives, or about convention information, you can find us on Facebook as Splash Page Comic Art and follow us on Twitter as @splashpageart